Dr Suchada is the Director of Ayurveda and Holistic Healing Foundation in Thailand. She has conducted training programs in Ayurveda, Acupressure and Aromatherapy for Mandarin Oriental, Chiva Som, Four Seasons, Anantara, Six Senses and other renowned international wellness resorts and universities in the span of two decades. Her delicious, wholesome food recipes are the cornerstone of all her healing programs. As a certified Vedic Astrologer, she uses this knowledge to help people find their uniqueness.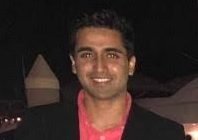 Udhay (Udy) is an honours graduate in Food and Agribusiness from the University of Sydney. He worked as a Quality Control intern with One Harvest Sydney, implementing optimal growing and post-harvest practices to reduce quality defects. Uthai enjoys community-led sustainable initiatives and networking with like-minded entrepreneurs.
Dr Rajeev Marwah is an internationally renowned health practitioner with extensive research and experience in Ayurveda and Spiritual Sciences. He has helped many people with chronic and psychosomatic health conditions, earning him awards for excellence and wellness innovation. In 2010 he received the Voluntary Service Award from  Ex U.S. President Obama for his contribution to holistic medicine.
In the last 20 years, we have earned credibility and trust in Thailand for our pioneering work with universities, hospitals, luxury destination resorts and the general public.
We have been on advisory board of the Department for Traditional Thai and Alternative Medicine, Ministry of Public Health, Thailand.
We are committed to bringing genuine, quality driven and research-based holistic health care to everyone and making it relevant and sustainable to meet present-day health needs.
Our mission is to spread the knowledge of  Holistic Healthcare, encompassing Spiritual Sciences, Ayurveda, Acupressure, and Traditional Thai Medicine among others.
Through our educational programs, publications, and international conferences on natural healing sciences, we hope to advance its practice and integration with conventional medicine.
Based on the following principles
Frequently Asked Questions
Sign Up for Your Class Now